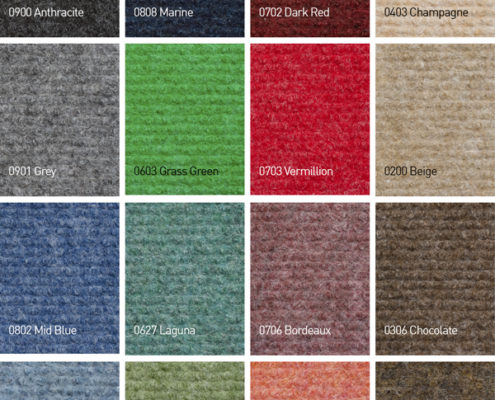 Carpet, suitable for good flat surfaces; we stock anthracite or grey as our standard colours, we clean & re-use this when possible. New carpet can be supplied in all of the colours shown on the swatch. This is more expensive but gives a much wider choice.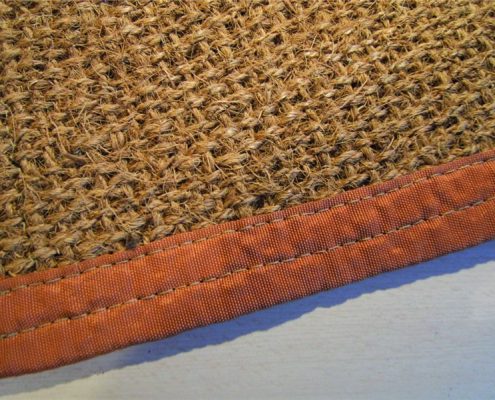 The old faithful, suitable for all use.
Hard Grey Plastic Interlocking flooring, otherwise known as 'Portapath'. It is an excellent all-weather, all year-round material providing an innovative and reliable alternative to traditional flooring systems. It's durable, lightweight, & non slip, therefore suitable for any event use; you get a great finish when combined with carpet.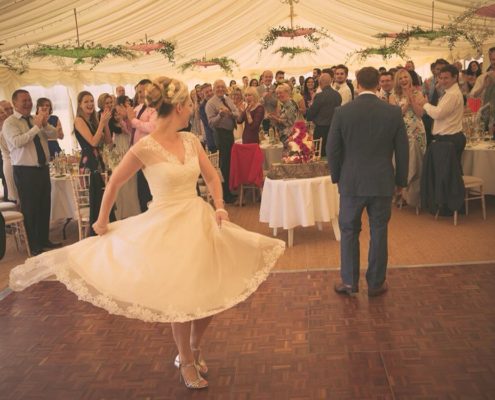 Our wooden & oak parquet dance floors give a lovely traditional feel to any marquee.
Oak parquet is made up of small sections of interlocking polished wooden tiles that are surrounded by a silver edging strip.
Our wooden planked dance floor is beautifully simplistic and consists of plain wooden planks.
Dance Floor is wood finish "parquet" style from 3m x 3m up to 6m x 6m.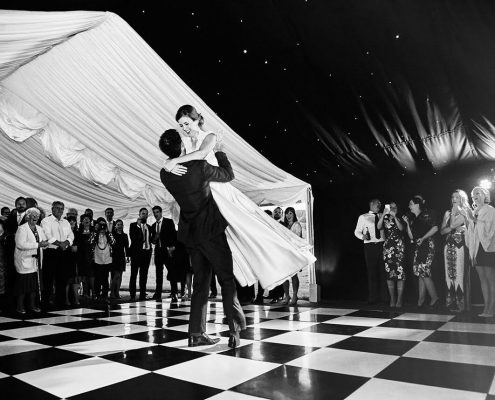 This is an excellent way to make your event stand out from the crowd; select this outstanding dance floor as a centre piece! The black & white chequered effect dance floor always looks fantastic paired with a black out starlight lining.
Black & White chequered from 3m x 3m up to 6m x 6m.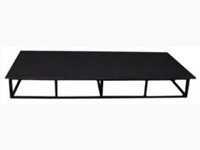 Stages
---
We offer Marine Ply stages in 8ft x 4ft x 1ft sections – These can be made as large as is needed and come with skirts around the edges.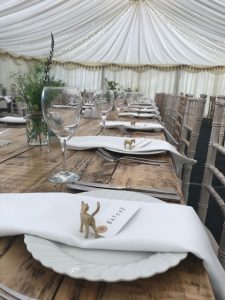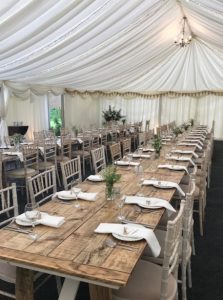 Our rustic trestle tables are extremely popular and have been used for many country style weddings. These are ideal for a more relaxed wedding or vintage theme.
| Tables | |
| --- | --- |
| 5ft round tables which seat 8 | |
| 5ft 6′ round tables which seat 10 | |
| 6ft x 2ft 6"trestle tables which seat 6 | |
| Limewash Chivari's chairs in Limewash or Natural Cheltenham chairs with ivory, blue or green seat pads seat pads | |
| Plastic Miami bistro design in gold or white with optional Black pads | |

When it comes to lighting this does need a bit of thought as when it gets dark this has a massive impact on your event. We offer a wide range from Chandelier type lamps along the centre line to complete pea light canopies, all dimmable apart from the outside style.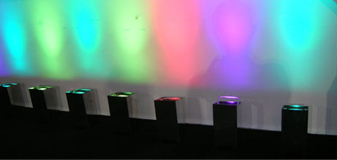 Up lighters, positioned on the floor these throw light upwards and give a great ambience these can be coupled with coloured gels so can match your colour scheme beautifully. When used with chandeliers or candles on the tables they create a very intimate atmosphere.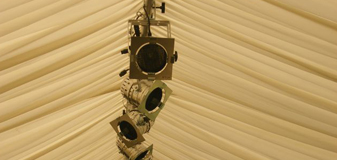 Spot lights, these can be fixed to the ceiling of the Marquee and then positioned on each table, great for corporate events. When positioned over the dance floor and coupled with coloured gels they create a real party atmosphere.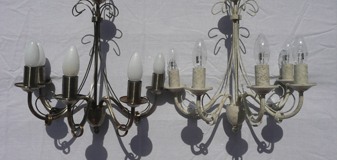 Chandeliers, the most widely used type of lighting as it gives a good amount of light to all areas and is great value for money. We offer these in Limewash or Rustic Brass.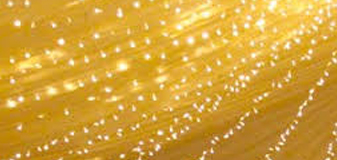 These are becoming more popular by the day as they are so versatile and give a real wonderland feel. Normally positioned over the dance floor but now being used just about anywhere you can imagine!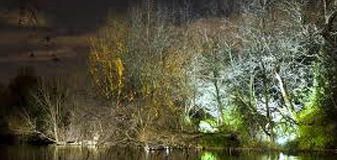 Outside lighting can look great especially if there are some large old trees that spots can be positioned under. They also look great over water as the reflection adds a little something more to there look. If the Marquee can be positioned towards the lighting it looks amazing when you are inside looking out the windows at everything lit up.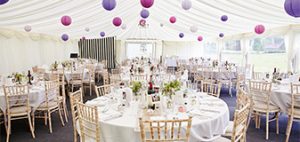 Amy's favorite! You really can create great lighting effects with these lanterns. There are so many different colours, shapes, sizes and they can be hung from different lengths, the options are endless.
To find out more about Marquees